National Preparedness Month
9/1/2020 (Permalink)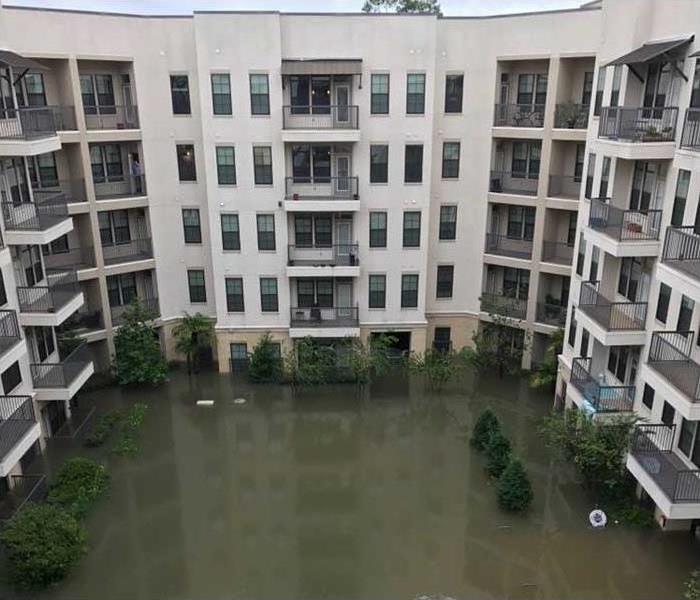 National Preparedness Month is recognized each September to promote family and community disaster planning now and throughout the year. As our nation continues to respond to COVID-19, there is no better time to be involved this September.
The theme for 2020 is: Disasters Don't Wait. Make Your Plan Today.
Common disasters we face in Hampton Roads include Hurricanes, Nor'easters, Flooding, Tornadoes, Thunderstorms & Winter Weather. No one can predict when a disaster will strike so it is important to always be prepared.
Consider the following when putting together your emergency plan (Make sure to update your plan based on the CDC recommendations due to COVID-19):
How does my family/workplace get alerts and warnings?
How will my family/workplace get to a safe location during an emergency?
How will my family/workplace get in touch if cell phone, landline, or internet is out of service?
How will I let loved ones know I'm safe?
Do we have an evacuation plan?
Do we have an Emergency Preparedness kit pack?
Basic disaster supplies you should have in your kit include batteries, flashlights, first aid supplies, cash, copies of your identification/documentation, maps, tool kit, back up cell phone batteries & chargers. Be sure to have enough water (one gallon per person, per day) and non-perishable foods to last each person at least 3 days. Include extra blankets, clothes & shoes. And activities for the family in the event of a power outage such as coloring books, boardgames, and crossword puzzles. Don't forget pens and pencils.
Additional supplies for your disaster kit should include prescription & non-prescription medications, feminine hygiene products, deodorant, toothbrush, dental floss & toothpaste. Don't forget soap, shampoo & paper products (toilet paper, paper towels, plates & utensils). If you wear contacts, pack extra lenses & contact solution. It is also a good idea to keep a fire extinguisher on hand.
It is important to keep a kit not only in your home, but also at work & in your vehicle (in case you get stranded). Don't forget to pack extra food & water for your furry friends, and diapers and formula for your infants.
For additional tips on how to stay prepared, visit FEMA's website.
If you experience water or fire damage, call SERVPRO of Norfolk at 757-397-3770. We're on call 24/7 and happy to help our customers get back to their homes & businesses as quickly as possible.